This page is what every grapevine senior photographer lives for. Kind words from clients and industry colleagues that we have worked with. If you're wondering whether Toni Burks Photography is for you, take a moment to read what others have said about us!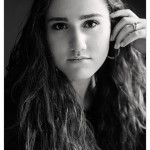 "I would just like to say how blessed and content I am in my choosing your business for my senior pictures. I genuinely feel each photograph represents who I am and will serve as a snapshot of my 18 year old self for years to come. Thank you."
Katerina Rigopoulos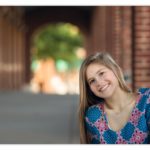 "My daughter's senior picture session was amazing!  Toni and Roger had met with us prior to our photo shoot so they could capture my daughter's personality and interests in photographs.  Wow! I highly recommend them for any senior that wants a relaxed, personalized photo session that results in beautiful pictures to cherish forever!"
Amy Smith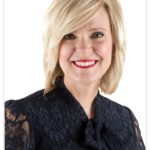 Toni and Roger are kind and generous people who just happen to also be amazing, professional photographers! Our family has used their services many times and they cater each session to fit the needs and personality of their subject.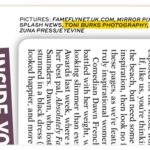 Thank you so much, Toni. The photos are absolutely beautiful.We will definitely give you a shout next time we have a shoot in your area. Fantastic work!
Maria Jeffris – Hearst Publications, Reveal Magazine, UK
Tha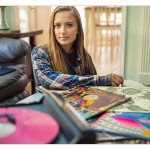 nk you so much! I recommend all my incoming senior friends to you guys. Amazing photographers and amazing people!!       Jenny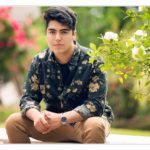 "I absolutely love your photography. I could not express enough about how wonderful the entire experience was and the spectacular quality of the pictures. We love, love, love Toni Burks Photography!!!"
John Luna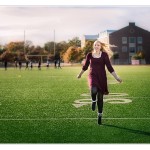 "Best photographer hands down. Toni and Roger made the entire process relaxing and fun. Honestly had trouble choosing Senior photos because every single shot was beautiful. Highly recommend!" 
Elizabeth Starkey
"Senior year is a time full of excitement, unknowns, happiness, and fear. It's a time where you finally get to see all of the work you have done payoff when you finally figure out what your next step after graduation is. Senior pictures are able to capture who you have become after all these years and Mrs. Toni can do that! She takes beautiful pictures and really captures your inner personality. What Mrs. Toni did was exactly what I wanted in my senior pictures!"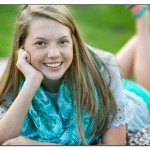 Meredith Roe
Recently we were featured by the NAPCP (National Association of Professional Child Photographers)-Seniors for this image of the stunning Melissa, a dancer from Liberty High School in Frisco: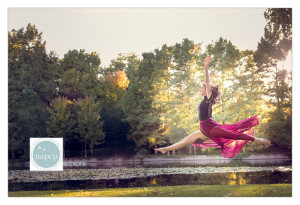 "I think that it is unusual to see seniors looking so natural,…These feel authentic, they feel confident and comfortable and they really are off the beaten path. You have a strong voice. I think that you are very strong at telling the story of a personality in a single frame. That's a gift."
CJ Nicolai, Photographer and mentor
The Senior Collective: Spotlighting the Artistry of the Senior Portrait, featured this one of Richland Senior, Mikayla surrounded by her favorite vinyls! We have more features on Instagram as well. Be sure to follow on our Toni Burks Photography Instagram Page to see our latest work!
.
"Thanks so much for everything.  You guys run an amazing business…could not have received better anywhere. You both should be so proud of what you do….so talented in capturing these precious moments in time.  Just incredible!"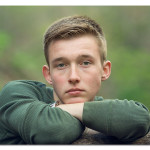 Lisa Peters  
"Toni Burks is more than a photographer – she is an artist.  I love how she plays with light.  Her process perfectly captured my son's personality and provided us with memories that will last a lifetime.  We won't hesitate to use her again.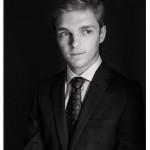 Lori Hall
"You guys ROCK !!!"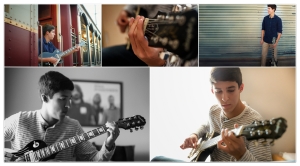 Riley Gonzales
Our experience with Toni Burks Photography was excellent – even better than imagined.  Zach is our third senior so we've done this a few times.  We could not be more pleased.  We have a great book and pictures that really capture this time in our son's life.  Everyone who sees the results are amazed.  I'm also thrilled that they got our son to look relaxed and smile in these pictures.  All the pictures look very natural!"
Suzy Behn
"I thought Toni Burks took excellent pictures of our twins.  She respected our daughter's and our family's sensibilities by taking attractive and creative pictures of the girls which did not overly sexualize them.  Our daughters enjoyed working with Toni and came home smiling from their photo session.  Toni and Roger were very patient in going over all the pictures with us and helping us pick just the right ones.  In addition Toni offers a number of attractive and well priced packages which allowed us to get the most value for our money."
Bob Kemins 
"The love and attention that the Burks put into their photography is worth more than money! My girls have be photographed by many in the past and this hands down is the best experience we have ever had!  I did not have to go to the photo shoot, because I trust Toni (and her daughter Maggie who was able to assist with my twin daughters!).  Toni met first with each child to get what THEY want from the session.  The Burks were able to pull my two VERY different daughters personally out in every picture!  It was hard to make final selections!
Also, thank you Toni and Roger for your flexibility and input when we had to make our final selections!  I have keepsakes of my sweet girls that I never thought I would have!  Love them!  Your artistic and creative packaging went above and beyond anything I have ever gotten with any other photographer in the past!  And trust me, I have used them all with Liz, Ellie and Emily in Sports, Band, Leadership in Girl Scouts and many other activities over the years.
I know I should not go on so long, but we were ABOVE satisfied with every aspect of working with Toni Burks Photography!"
Marie Kemins
"Again, Al and I cannot thank you and Roger enough for the amazing job you've done taking senior pictures of both of our kids.  They are beyond precious to me!!  I'll treasure them forever!!!  You truly captured the hearts and souls of my babies!!"
"So fortunate to have Toni Burks take our family photos before the kids headed off to college. I'll treasure this picture always. Thanks Toni Burks Photography!"
Debbie Townsend